The Prospect of Being T&B Pt. 2
The
Dance
Continues
Every Dance Should Tell A Story. This is Todd and Blair's Story.
On April 29th 2013 Todd and Blair continued their dance. To me, their dance is a sexy Argentine Tango, with each dancer trying to master, or gain control only to give in to their passion. At times their dance reminded me of the French dance, called La Dance Apache. Some might simply call it an American "Bump and Grind". No matter what you call it, there is no doubt that it is sexy, hot, explosive, volatile and tender.
The Tango
"Slow…slow…quick-quick-slow…"
(1) Linear side step
(2) Linear forward step
(3) Linear back step
(4) Rotation
..."Twenty acrobatic tricks in a row
One, two, three, four, five… splits, spread eagle, back flips, flip-flops, one right after the other."---Chicago
If You Make a Mistake and Get All Tangled Up,
Just Tango On! ----Scent of a Woman
The following Tango steps from the movie, Scent of a Woman, describe Todd and Blair's never ending Dance
CRADLE PROMENADE (cont.)
1) It only works if you're beginning on the same foot. Of course he will change to her free foot instead of making her foot-fudge.
CRADLE PROMENADE (cont.)
2) It only works with a particular foot: stepping side L to turn right, and stepping side R to turn left. Always on the opposite foot.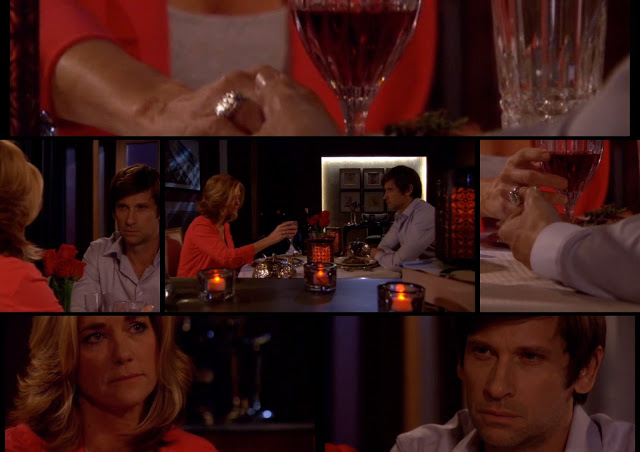 | | |
| --- | --- |
| | |
| | |
Remember the night that Blair asked Todd that she didn't want to be alone, and she asked him to stay with her? She asked him to just hold her. She actually had to give him instructions. "Like this." "Like that." She stayed in his arms all night. At this juncture in their lives, it is Todd who insisted on Blair staying while he once again comforted her.
CRADLE PROMENADE (cont.)
One way of getting into it is to do the Cradle Dip without the dip, making it a 5-step PROMENADE INSIDE TURN INTO CRADLE POSITION.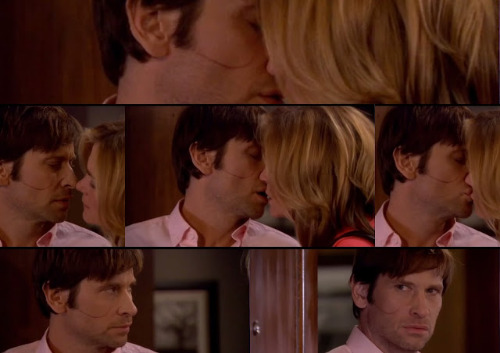 CRADLE PROMENADE (cont.)
This combines two functions in one move: getting into Cradle Position and getting her L foot free for the Cradle Promenade.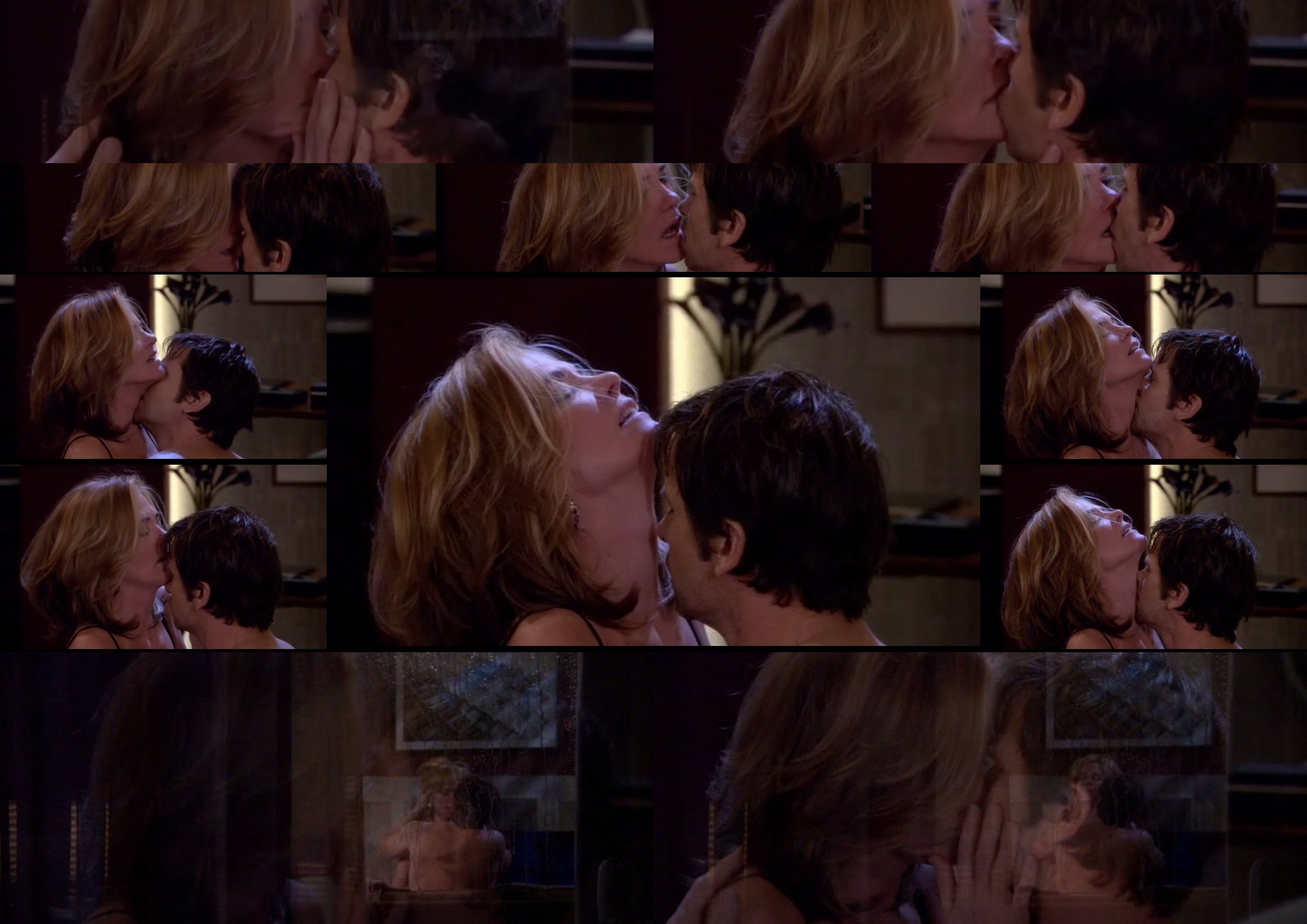 But he will either take only four steps forward, so his L is also free at the end, or just touch L without weight at the end.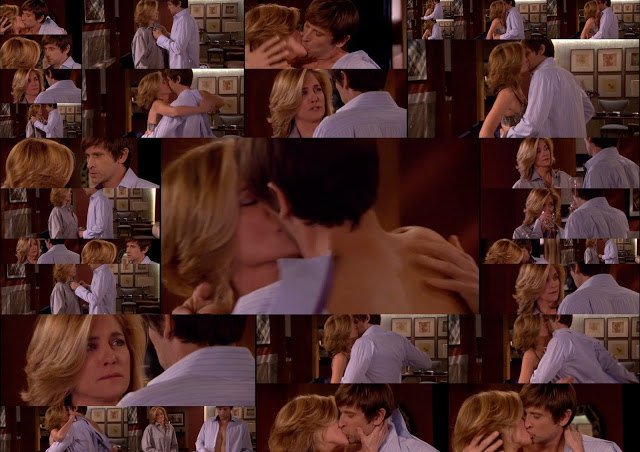 After the Cradle Promenades just unwind, close and re-start.
PIVOT EXIT FROM SIDE DIP
He swings her to his right, closing into a tighter pivot hold, as he steps R between her feet.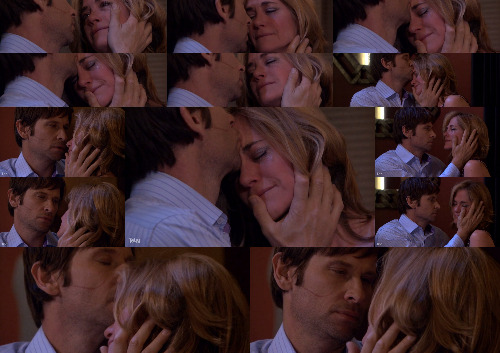 Early in their relationship, I remember Blair coming home after visiting her mother at St. Anne's where she ran into Cord. She was so upset that she was in tears. Todd tried his best to comfort her, but he not very adept at it. In these scenes, we saw Todd, evolving into a man who cared enough to try to soothe someone else's pain.
In 2013, Todd Manning is more than capable of comforting the woman he loves.
After two pivot steps you can finish with a normal Tango-Close to his right (her left) side.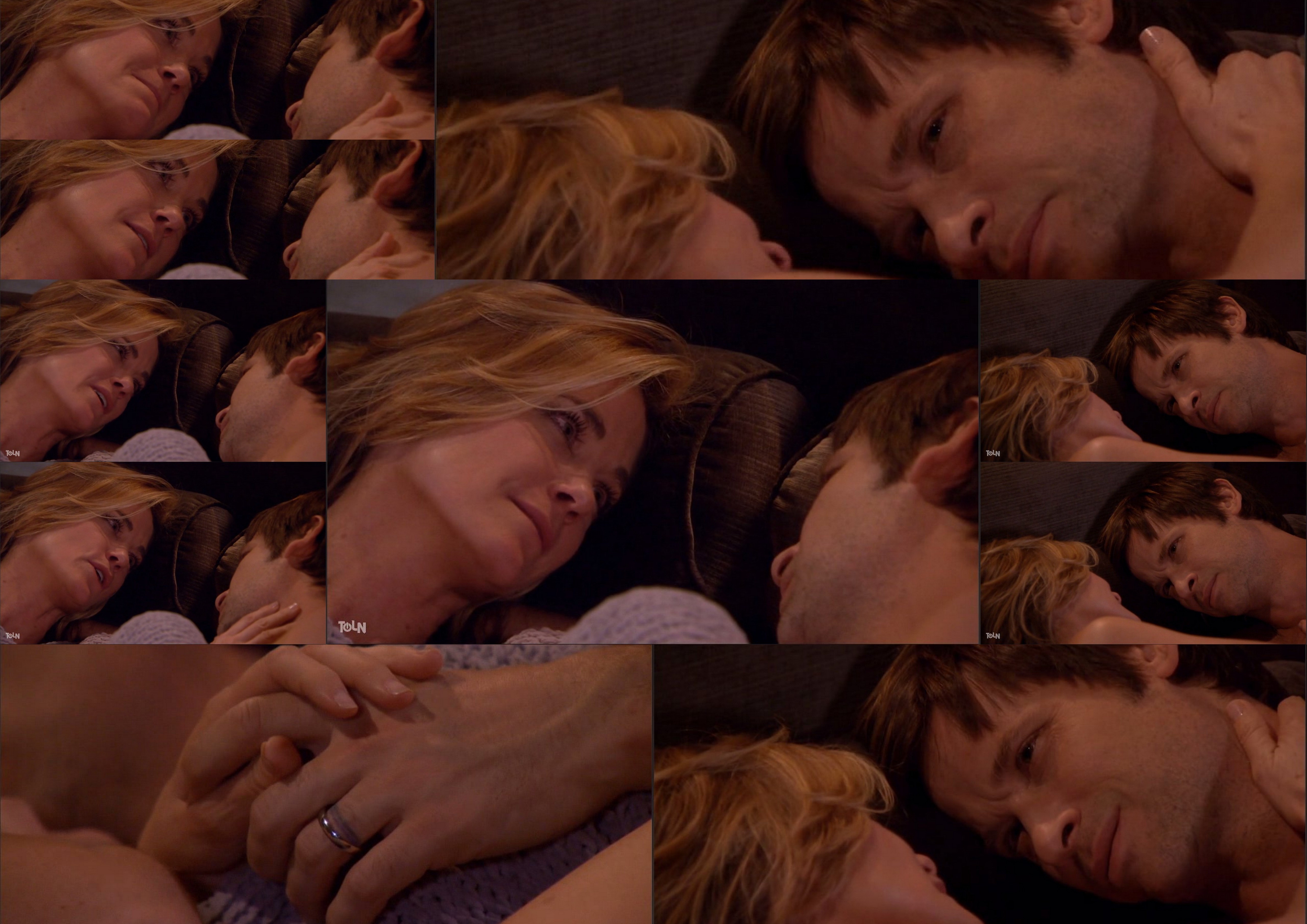 Todd and Blair have come a long way. They have overcome so many struggles, most of them dealing with trust. There have been lies and deceits, as those were their modus operandi.
Todd grew up, being physically and emotionally abused, while Blair was alienated from her family, spending her youth, moving from one foster home to the next.
They have over-come so many struggles – The Bad Boy and the Bad Girl have grown up. What was the Prospect of that ever happening?
The Prospect of Being T&B Part 1
Acknowledgements To:
The T&BeLievers
(Who Never Gave Up Believing)
"Sing For Me" gifs
http://1life2live-gifs.tumblr.com/
http://dsrtprincess.tumblr.com/